Speech by His Excellency Dr. Mohammad Y Al-Hashel, Governor of the Central Bank of Kuwait and Chairman of the Higher Steering Committee for Economic Stimulus, Kuwait, 4 June 2020.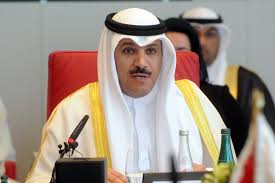 Taken aback by a pandemic the world had not seen in seven decades, we are left with no choice
but to do our best to protect lives. Hurriedly and feverishly imposed measures, as extreme as
total lockdowns, brought about the worst global recession since the Great Depression of the early
20th century. Forecasts suggest a drop of 3-5% in gross domestic product, while growth in Europe
is forecast to go down 8-12%. With unemployment hitting unprecedented highs, 1.6 billion
workers are negatively impacted by the pandemic. The International Labor Organization expects
a loss of around 305 million full-time jobs in the second quarter of 2020, and estimates that one
of six young people is now out of the job market as a result of the pandemic. And as companies
continue to suffer, more are going out of business and this phenomenon would blow up even
further. The Organization expects that the "Lockdown Generation" would face even higher
unemployment and lower pay for the next five years. These factors combined lead to uncertainty
regarding the true extent and severity of the crisis, causing fear and panic among consumers,
investors, and the business sector as a whole, intensifying further the economic and social impact
of the pandemic.